Day 1: Delhi/Haridwar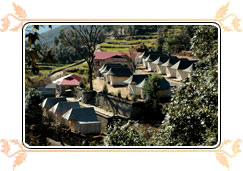 Meet your representative at Delhi International Airport who will accompany you till Haridwar. He will transfer you to the hotel that has been booked for you in advance. Make a visit to Har Ki Pauri at attend evening aarti that provide you the most unusual experience that you must not have felt before. Back to the hotel for dinner and overnight stay.
Day 2: Haridwar/Barkot
Drive to Barkot. Enroute visit Kempty falls in Mussoorie. It is the most amazing destination to be at in Mussoorie. Later on drive straight to the hotel for overnight stay in Barkot.
Day 3: Barkot/Yamunotri/Barkot
Third day of the Chadham tour will keep you very busy.You will first drive to Hanuman Chatti and from here you can hire local jeeps that save journey of approximately 8 kms that you will have to cover by trekking. Today we will start our trekking journey to first destination of the Chardham tour Yamunotri. If you are not interested in walking you can also hire horse or doli at your own expanse. As you arrive at Yamunotri you can cook rice by wraping it in a cloth and dipping it a in a hot water spring. Devotees usually take this rice to home as parsad. Take a bath at the Jamunabai kund and later offer prayers at the Yamunotri temple. In the evening drive back to Barkot for overnight stay.
Day 4: Barkot/Gangotri/ Naitala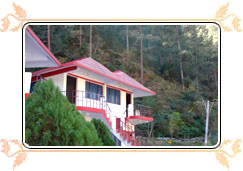 Today we proceed to another most important destination of the tour Gangotri. Enroute visit beautiful Hasil village, Bhagirathi river and take view of the mesmerizing Indian Himalayas. Darshan at Gangotri temple. Return to Naitala for the overnight stay.
Day 5: Sitapur/Kedarnath
Morning drive to Gaurikund. From here you will start trekking to Kedarnath either by foot else you can also hire poni/doli. It is recommended for the tourists for carry medical kit, water bottle, woolen clothes and toiletries with them. Halt at Kedarnath. Visit Kedarnath temple and check in at the hotel in Kedarnath booked in advance for you.
Day 6: Kedarnath/Sitapur/ Badrinath
Drive to Badrinath via Sitapur. Reach Badrinath on time. Darshan at Badrinath temple. Attend aarti. Overnight stay at hotel in Badrinath.
Day 7: Haridwar/Delhi
After morning breakfast at Haridwar hotel leave for Delhi.